Life Insurance
Provide for your loved ones in a time of need.
Life Insurance
Provide for your loved ones in a time of need.
Life Insurance can help your loved ones with financial obligations in the case of your death. In addition to day-to-day expenses, Life Insurance can also help provide money to help pay for college aid or retirement.
Pierce Insurance offers a range of plans for every stage of your life. Whether you're planning for a baby, getting married, switching careers or preparing for retirement, you can have the coverage that fits your needs.
Term Life Insurance
Term Life Insurance provides affordable protection for a specific period of time, usually during your working years. In some cases, coverage can be extended past your original term. Most people buy it during their working years, so if they die, their death benefit can help loved ones manage their financial needs. Get added coverage during your working years.
Universal Life Insurance
Universal Life Insurance offers permanent life insurance with the potential of cash value accumulation. In exchange for a relatively small premium, families are protected from loss of income that can be devastating to their lifestyle. Uses have evolved beyond the original purpose of family protection. Universal Life is also used for business planning, key person, buy sell agreements, estate planning, retirement planning and 1035 tax exchanges.
Whole Life Insurance
Whole Life Insurance offers lifelong protection that can build cash value at a guaranteed minimum rate. Instead of adjustable premiums and benefits, the coverage remains consistent as you grow older.
Need guaranteed issue? Ask about our Graded Death Benefit Whole Life Insurance issue ages: 40-80.
Juvenile Term and Whole Life Insurance
Juvenile Term and Whole Life Insurance provide financial protection for your family in the event of an unimaginable loss. Protecting your children (or grandchildren) is a top priority. If the unthinkable were to happen, help with financial expenses would provide a sense of peace at a very difficult time.
Life Insurance Provides Peace of Mind Throughout Your Life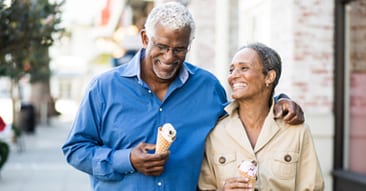 Helping your spouse through retirement
Even if your working years are behind you, if you died today, your spouse could live on for many years. Both Whole Life and Universal Life Insurance can last through retirement. In the event of your death, your plan can help protect your spouse's retirement savings.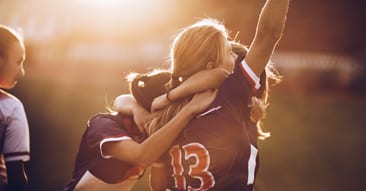 Providing for your
children
Raising children is extremely rewarding, but education, extracurricular activities and day-to-day care can be expensive. Term Life Insurance can help ensure that they can be well cared for.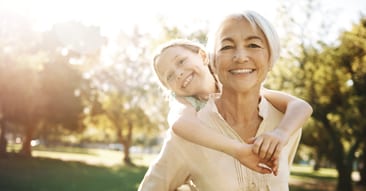 Get support in preparing for the future
Saving money every month is difficult for many families, and when the worst happens, you may not be prepared. Life Insurance provides coverage so that even without significant savings, you can have peace of mind that your loved ones will have the support they need.
We Partner with the Most Trusted Insurance Carriers.